Incentive Compensation Solution for the Pharmaceutical & Medical Devices Industries
Implementations, changes, and operations in less than half the time and at a third of the cost. Improve the engagement and effectiveness of your salesforce by 3X with the help of what-if calculators, personalized nudges, and interactive dashboards.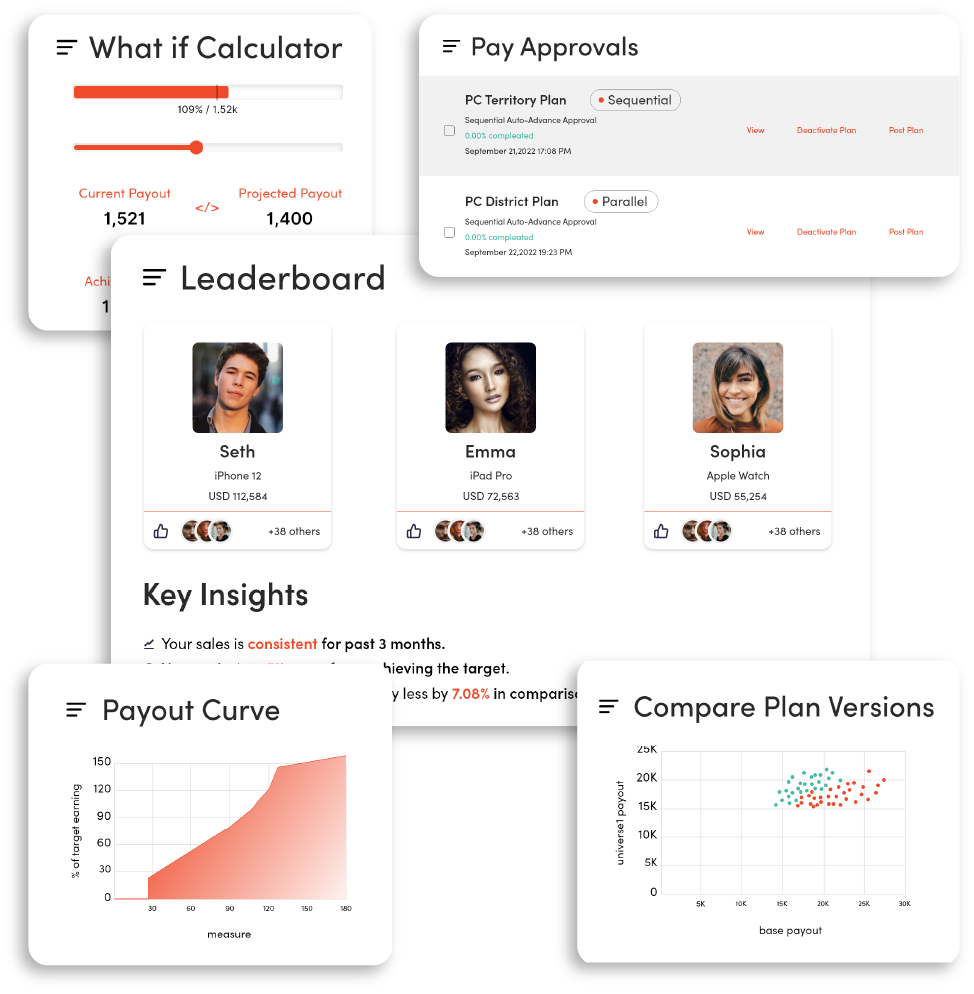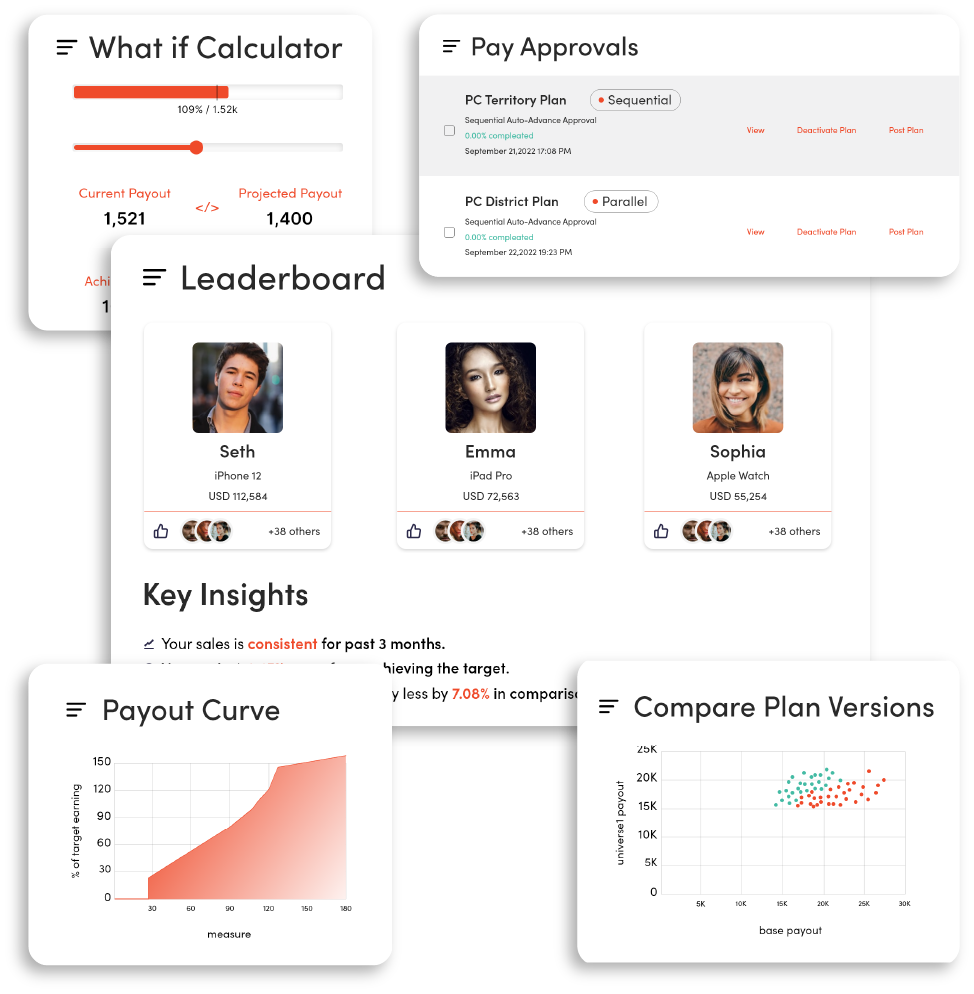 Aurochs packs a serious punch to your incentive comp projects
Introducing Aurochs Solutions Suite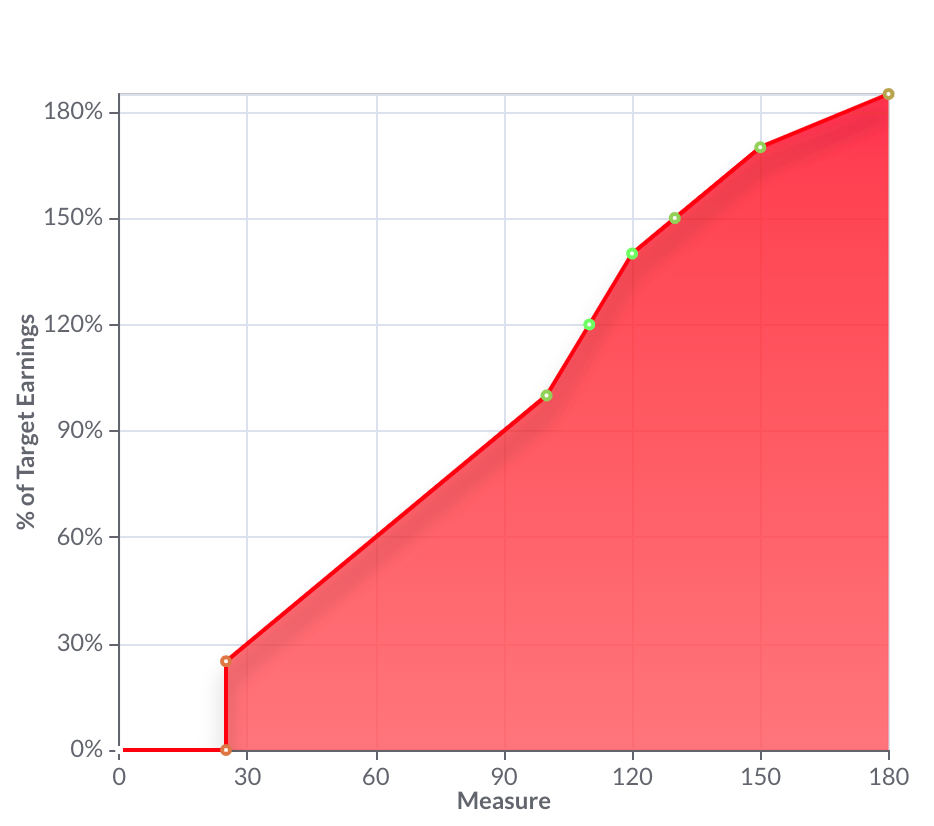 Incentive Manager
Calculation engine with an intuitive interface, standard IC plan components, metrics, data structures, quality, approval and auditing framework, modelling capability, and multi-country deployments with cross-country reporting.
Field Reporting
Multi-device compatible web reporting platform out-of-the-box performance report, "what-if" calculator, internationalization, integrated acknowledgement/approval/ operational workflows, distribution of excel reports and communication boards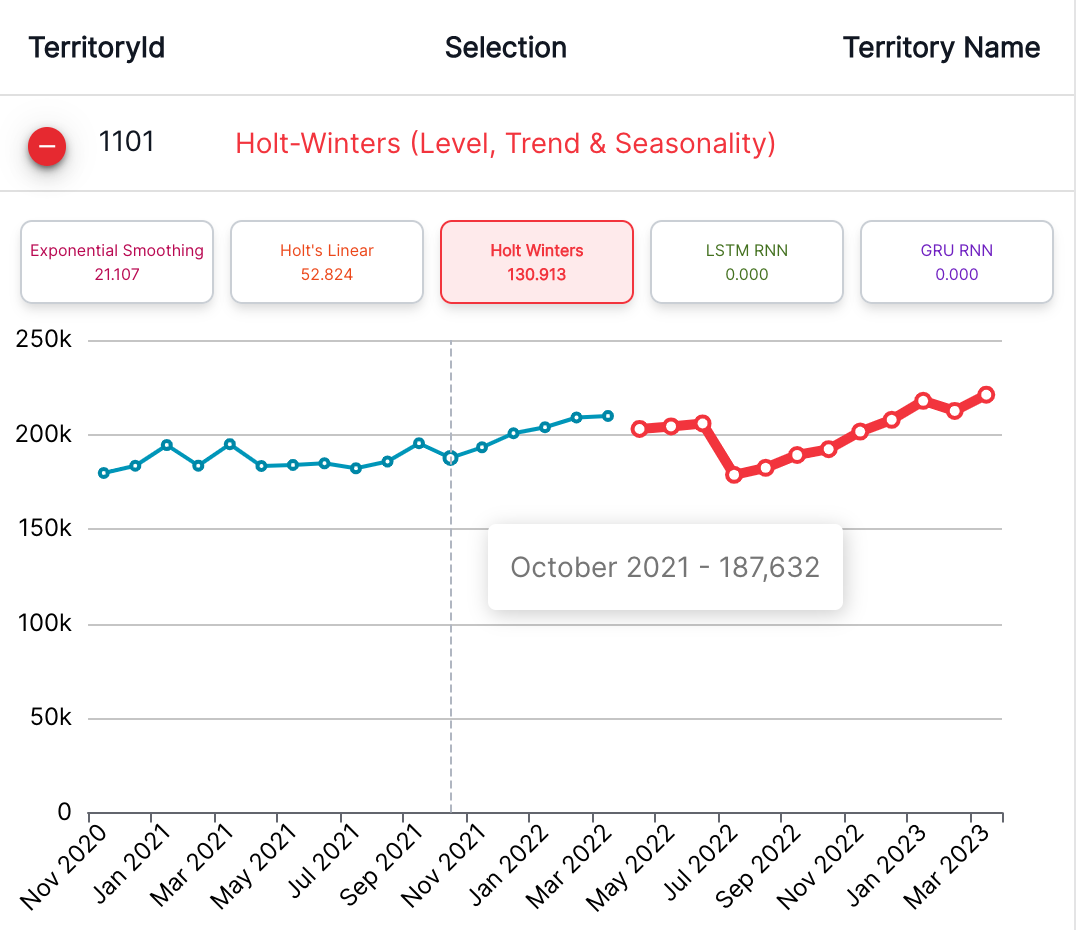 Quota Manager
Self-managed quota/goal-setting tool with built-in quota-setting methodologies using sales and non-sales-based potential parameters with the additional capability to test territory-product level goals using out-of-the-box analytics and visualizations.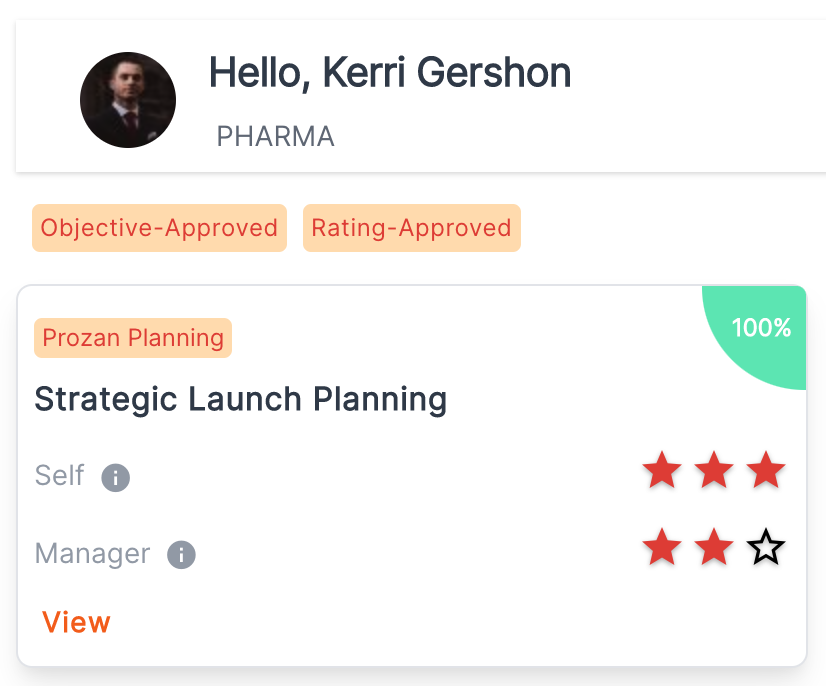 MBO Manager
An integrated self-service module to set, track rate, and approve non-sales-based subjective KPIs based on defined guard rails with built-in commenting capability.
IC Health Check
Plan fairness audit tool to periodically assess IC plans using descriptive summary statistics, visualizations, and industry-standard performance indicators.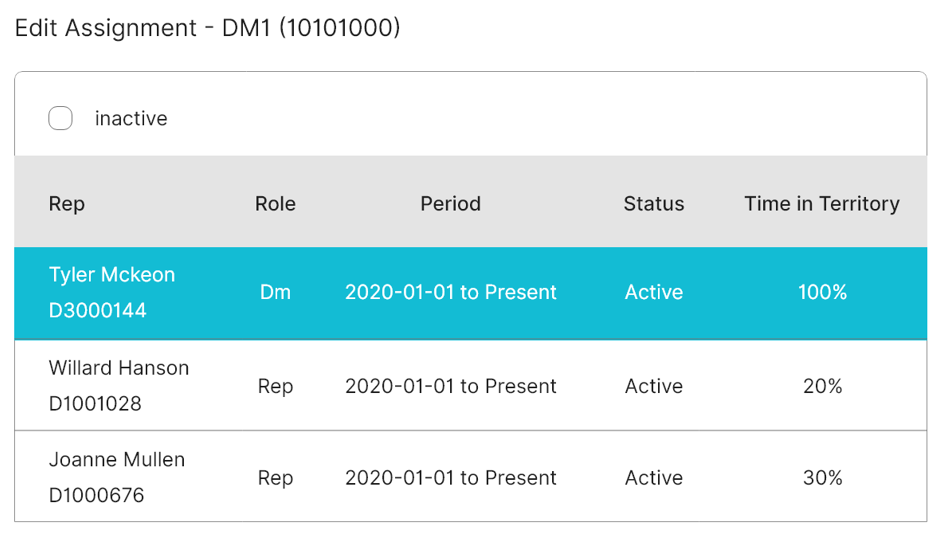 Roster Manager
Tool to manage sales personnel, territories, and alignments, including flexible work arrangements, temporary assignments, terminations, and even lite leave tracking.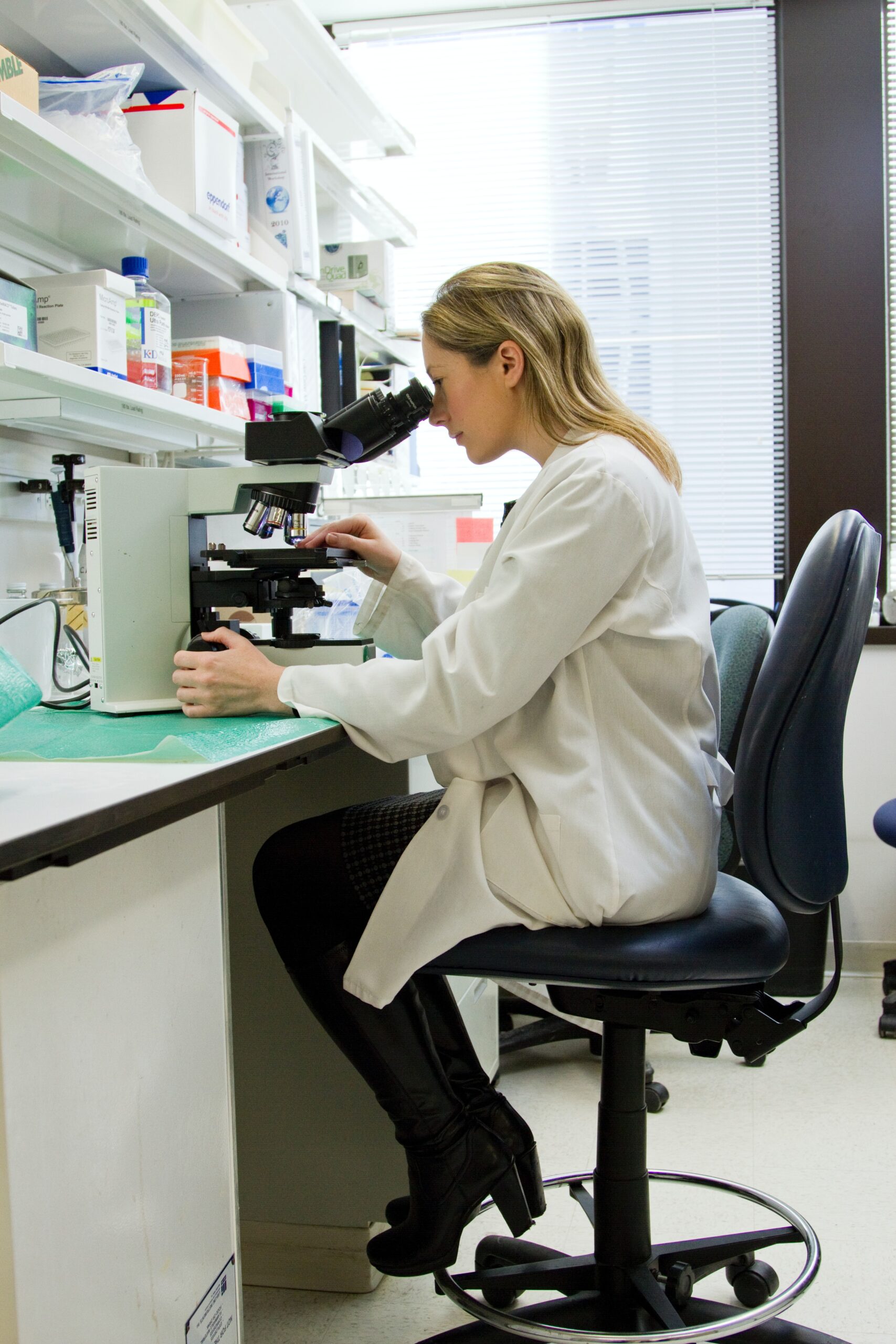 Global Surgical & Vision Care Organization
USA, CANADA
Sales Incentives & Quota Management
Leading Animal Healthcare Organization
USA
Sales Incentive, Reporting & Distribution Management
Mid-size Biopharmaceutical Organization
USA
Sales Incentive, Field Reporting, Roster Management, HealthCheck
Global Biotechnology Organization
EUROPE
SIP Automation & Quota Management for 3 countries
Fully Integrated Biotechnology Organization
EUROPE
Sales Incentives, MBO Management, & Field and Business Review Reporting for 10 Countries
Leading Japanese Pharmaceutical Organization
USA
Field Reporting for Sales & Market Access Roles using Sharepoint
The Aurochs Team has a very good understanding of the business needs as well as reliable and quick in technical implementation. The tool is flexible and meets all requirements.
Working with Aurochs team has been a pleasure as they know the business very well and there was no need of long explanations on processes/calculations. They were very responsive, came up with suggestions for improvement where needed and showed a lot of operational readiness and can-do attitude if desired features weren't part of the tool yet.
Many Benefits – Single Solution
Configurable no-code platform
Easy plan changes with audit trail
Implementations as fast as 4 weeks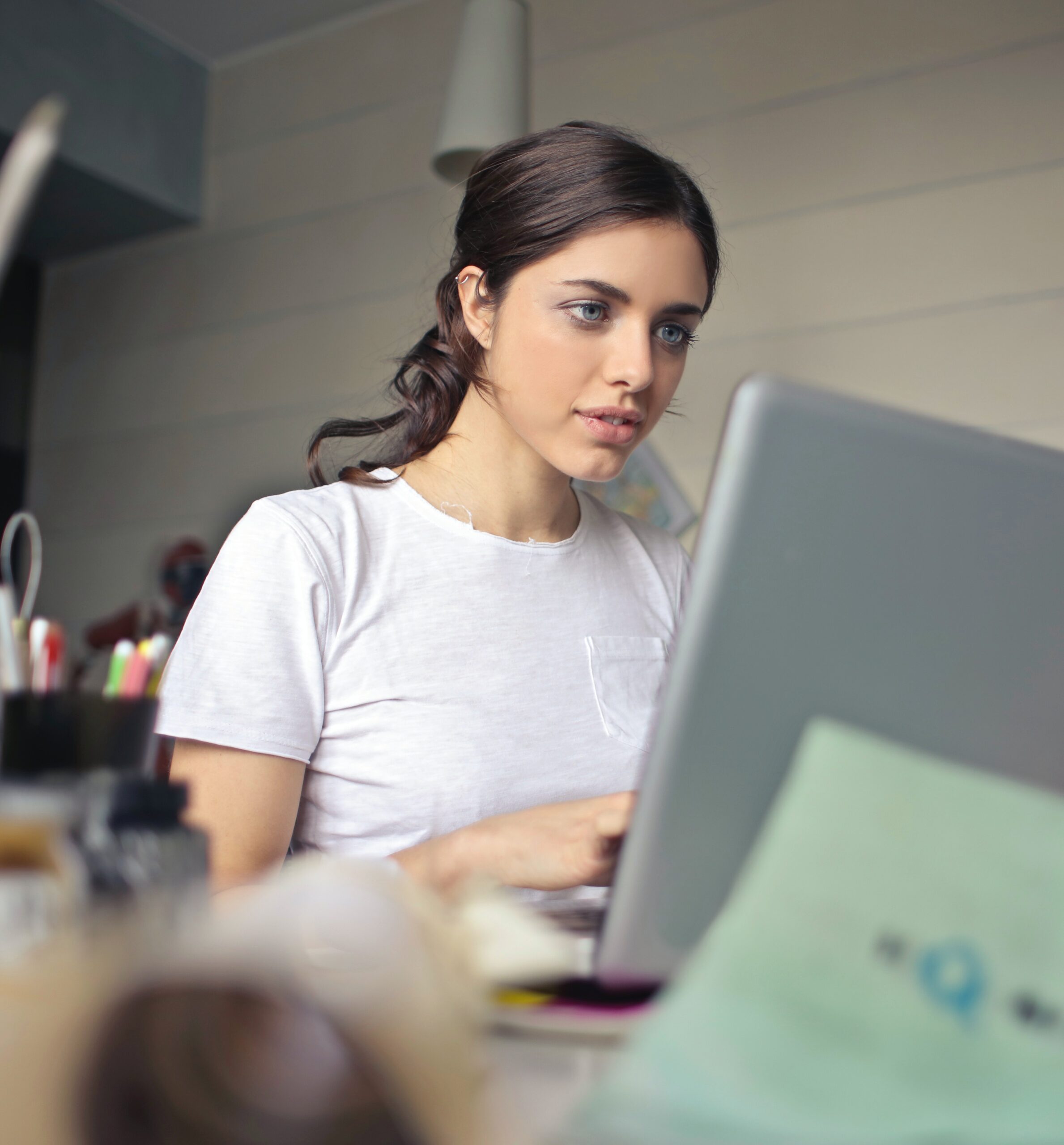 Interactive what-if & personalized nudges
Highly configurable dashboard elements
Integrated Quality Assurance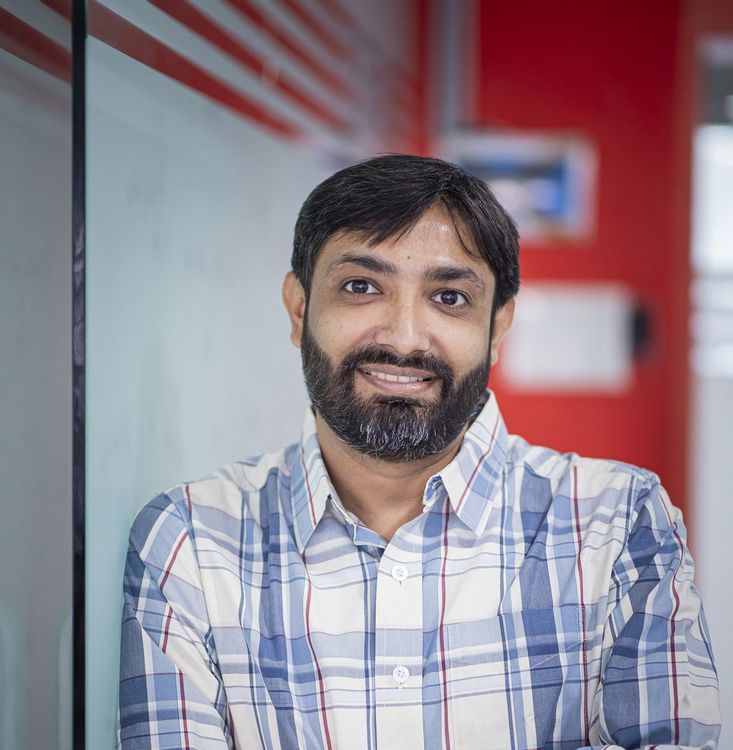 Amit Jain
20+ years of consulting experience primarily focused on sales incentives design, automation and operations, salesforce effectiveness (SFE), business intelligence (BI), analytics, and reporting for life sciences with leaders such as ZS Associates, Optymyze (formerly Synygy) and others.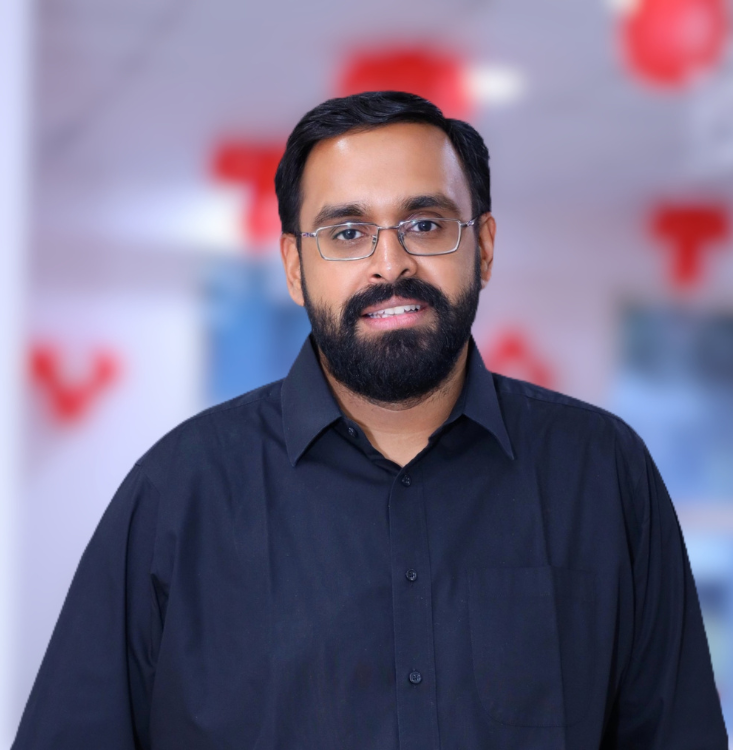 Sujeet Pillai
20+ years of sales compensation design, automation, operations and analytics experience with industries like Healthcare, Insurance, Telecom, and Communications. 10+ years of innovating with new-age technologies and developing complex & scalable enterprise solutions.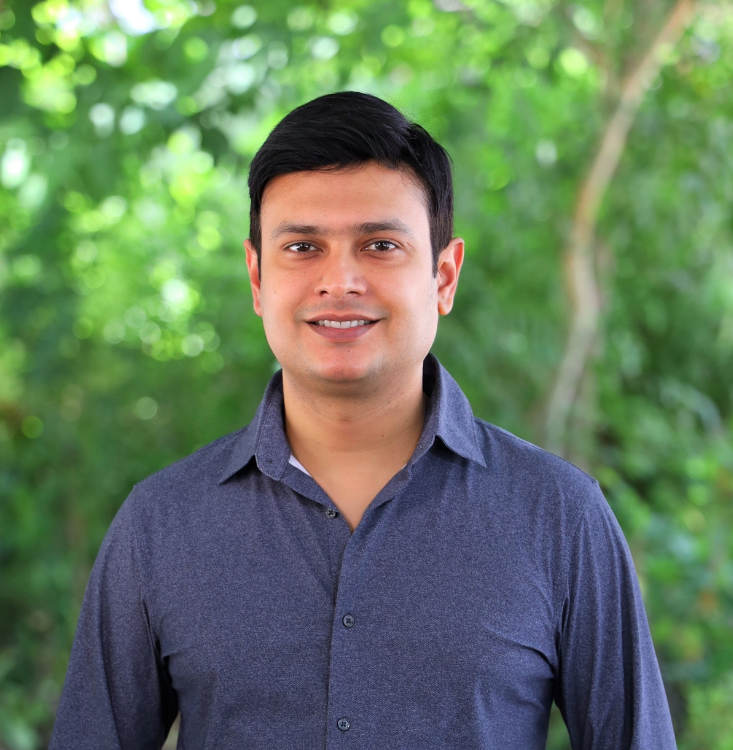 Mohit Dubey
20+ years of experience in incentive compensation process automation and administration. He has been an entrepreneur for several years now and brings on board some key general management skills, entrepreneurial experience, and administration skills.
Sumeet Shah
17+ years of experience in incentive compensation management, goal setting, salesforce effectiveness (SFE), and process management with sales performance management for leading pharma companies.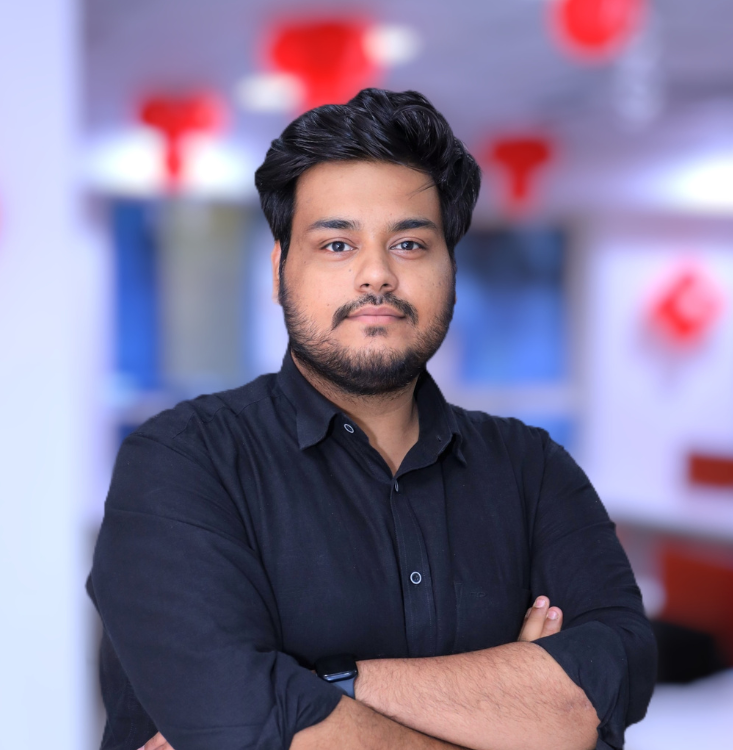 Raj Dwivedi
6+ years of experience automating and managing incentives for leading Life Sciences organizations.  Expert in providing data-driven solutions for Incentives Management, Sales Quota Planning, Reporting and Analytics.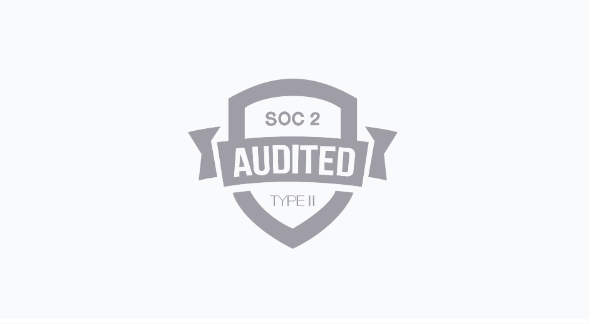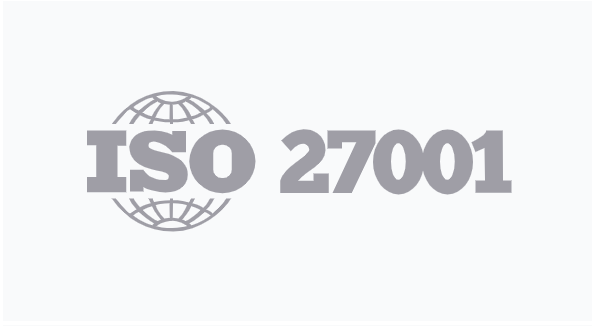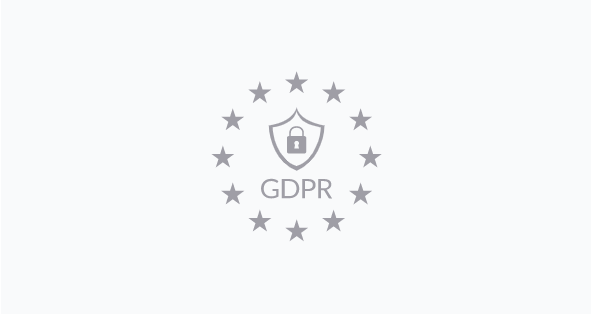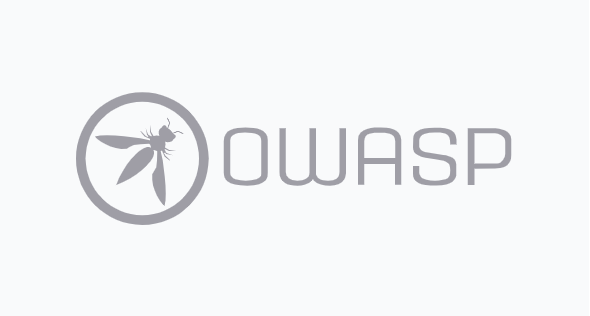 Everything You Need to Know about Incentive Compensation
In today's competitive market, an effective incentive compensation plan management strategy plays a crucial role in a company's success. Through incentive compensation, businesses can manage the performance of their salesforce to improve sales outcomes and drive their company toward growth.  
Read more ...
Benefits of Sales Compensation Plans
  With efficient sales compensation plans, you can have a happy workplace where your salesforce is highly engaged to go beyond their assigned sales quotas resulting in them earning higher incentives than their on target earnings (OTE). A well-run incentive compensation program can greatly benefit an organization's growth and market expansion. Here are some of the ways your company could benefit from a sound sales compensation plan –    
Improving Sales

 – Like all employees, your salesforce is particularly motivated by incentives. When you positively reinforce their understanding of organizational needs and link it to their individual success, you'll notice a visible increase in sales.  

Increasing Employee Engagement

 – If your employees are not aware of specific expectations and may not have visibility into their ongoing performance, their engagement will go down. Hence, providing the right incentive structure, interactive reporting, and personalized performance nudges play a very important role and engage the salesforce much better. These base sales incentive plans can be further overlayed with short-term contests to further bring excitement and achieve any immediate business needs.

Boosting Morale

 – With a good incentive plan, your salesforce will feel appreciated and recognized. It would keep them happy and driven during their complex sales discussions. The right incentive structure will help with aligning the behaviors/activities of the salesforce with the company's goals. With their focus on work, you can expect them to produce a greater output.

Building Team Spirit

 – Offering components around team incentives often unites salespeople to work for a common goal and help each other to reach greater heights. When everybody is willing to put in the same amount of dedication and hard work, you're sure to achieve extraordinary results.

Reducing Turnover Rate – When an effective incentive plan is at work, the salesforce is highly engaged and excited to contribute to the growth of the organization. Having the right levers in your incentive plan ensures that the salesforce has the potential to make significantly more money if they continue to do better. A plan that is competitive in the labor market and provides the right kind of earning opportunities significantly improves the retention of top performers.
Best Practices for Designing a Sales Compensation Plan
It isn't always about what you offer but how you do it. If you plan to revolutionize your sales compensation plans, there are a few best practices that you can apply to keep your salesforce happy in the long term –    
Choosing the Right Performance Measures – You need to decide which key performance indicators (KPIs) you wish to choose for your sales compensation plans. If you want your system to work efficiently, you must focus on the aspects that align with company goals and deliver results.
Laying Out the Goals Clearly – You need to make sure that your employees are completely aware of what's expected from them. If they know what they need to do in order to achieve their sales targets, the process becomes much more efficient and easier for the workforce.
Adding a Spirit of Competition – As social animals, humans thrive on healthy competition. Therefore, you must design your sales compensation plan to spark the competitive spirit in your salesforce through short-term contests, making the accomplishment of challenging tasks more gratifying.
Pay for Performance

 – Because incentive programs are performance-based, it's essential to reward your salespeople who do a good job, while the low-performing employees should be compensated minimally. Such a distinction will motivate high performers to keep improving, while encouraging poor performers to work harder and get to next performance tiers.  

Measuring Goal Commitment – You need to pay close attention to setting the right and fair sales targets. Goals should be realistic and able to motivate your salesforce to work harder. Hence, you need to ensure that salesforce is aligned with sales quota setting methodology. It will also be important to further collect input and feedback during the quota setting phase for sales management to make sure your team will be committed to the goals and other expectations.
Why Use Automation Tools for Compensation Sales Management?
  Organizing your sales compensation plan doesn't have to be tedious when you have automation tools at your disposal. With quicker processes, better insights, deeper understanding, and better communication, you couldn't go wrong investing in an automated solution for sales compensation management.  
The accurate incentive calculations using automation tools and timely performance tracking can motivate the salesforce to go above and beyond their existing performance levels to earn a significantly higher percentage of their on target earnings. Sales incentives are incredibly important for the sales team as it motivates them and drives them to push forward. Automation of incentive plan administration can also help all the different program stakeholders get benefits specific to their needs.  
If you plan to implement automation for your sales compensation plan management, here are a couple of things to keep in mind –  
Scalability –

 

You need to make sure your automation tools support downstream and upstream system integration. When you have a modular plan design, the need for manual involvement will be less. Hence, the system will be able to scale as per business demands, such as new product releases, additional roles, product maturity, etc.  
Actionable Insights –

 

Comprehensive performance progress reports and scorecards are necessary to provide necessary and current insights to your salesforce. With interactive and engaging dashboards, your teams will get a better grasp of the IC plan and improve their alignment with company goals whenever necessary. The reports can also be useful to analysts to identify various plan flaws and fix them.
Efficiency –

 

Administrative modifications and interventions will be reduced due to a customizable design, integrated processes, and cutting-edge tech. With quicker adjustments, speedier executions, and better operating excellence, your organization will witness greater efficiency.
Adaptability –

 

Because the market dynamics change rapidly, your automated incentive management solution should be able to adjust to the changes quickly. With built-in components, visualizations, statistics, and model simulations, you can make the right decisions that benefit your company.
Get Your Automated Incentive Compensation Solution Today!
Automation could be a game changer in your sales compensation management. With Aurochs' Compensation Solution Suite, you can access zero-compromise cloud platforms that will automate your incentive process to implement plans and manage them effortlessly. If your sales team could do with a performance boost with better sales performance reporting and personalized insights, get our solution today!