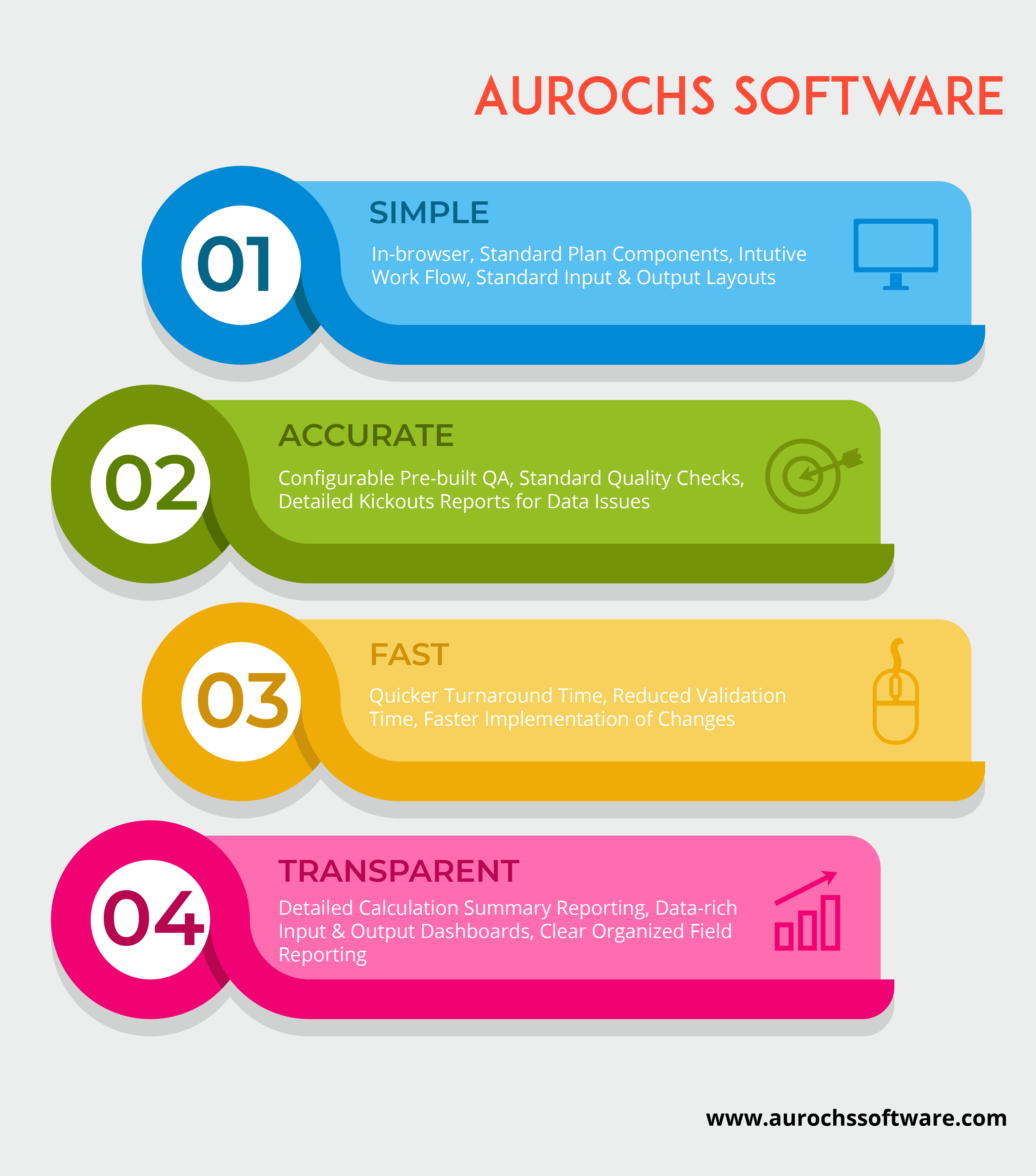 Floating on rough seas?
Incentive Compensation is inherently a complex business process. The complexity is generally accentuated due to several reasons such as:
Geographically diverse business environments
Dynamic market conditions
Large fragmented sales organizations
Market specific data availability
Labor Regulations
Company culture
These environmental changes results in frequent plan updates, specific eligibility/HR exceptions, application of payment qualifiers, modifiers to control financial budget, linked performance rules to drive focus, special incentives etc.
Most of the existing IC solutions struggle to show agility and flexibility to accommodate such changes effectively. Their architecture is designed to support low level data manipulation approach to IC plan implementation. All business rules and data flows are built from ground-up using data transformation scripts with merge, join, filter and apply functions. These solutions are low on in-built IC intelligence and rely on IC and technical knowledge of system implementers for set-up because they are built to support generic data transformations. These solutions consider every business need as a custom report with relatively significant effort to meet specific needs. In general, these solutions are maintenance intensive resulting in cumbersome change management, longer implementation cycles, sub-optimal bloated systems, lower operational efficiency with larger teams and associated costs. The outcome of lack of agility and transparency in these solutions results in sales leadership satisfaction going down while much higher shadow accounting opportunity cost, dispute resolution time, attrition rate, administration cost and sluggish response time to market events / opportunities.
Aurochs: A lighthouse
Keeping in mind these challenges, we developed Aurochs Software specifically for pharmaceutical industry with in-built IC intelligence. We provide capabilities in our comprehensive software solution where incentive management can be effectively handled by a smaller project team in-house. Thousands of hours of operational IC experience have driven our design of the interface and solution to help our clients achieve high levels of operational efficiency while receiving great value for money. The Aurochs Solution achieves this by focusing on three categories of differences with current industry solutions:
Business Ready Interfaces
Operational Efficiency
Technology
The Aurochs IC Engine has a business workflow with an interface that allows one to implement incentive plans without any technical know-how. The low-level data transformation required is abstracted away to high-level business incentive process concepts that business users can easily relate to. Our configuration dashboard is organized as an incentive workflow interface. Business users can select performance measures, earnings types, multipliers, etc. to assemble an IC plan using simple dropdowns and configuration forms. We have used our IC expertise to design similar business-ready interfaces throughout the solution. It's meant to help users set up IC plans in the manner that they tend to think about them.
Another example is eligibility management. Eligibility handling is a key problem area in the pharma IC industry. Our eligibility management engine is a first of its kind in the industry. It's a simple, intuitive interface that allows business users to set up complex eligibility rules and exceptions easily.
The solution supports pharmaceutical specific data structures and has in-built support for industry-specific processing exceptions. The Aurochs solution suite also features out-of-the-box visual analytics for performance earnings, measures and payments. Plan effectiveness parameters are also available which improves alignment with business objectives from the sales force by identifying plan fairness issues up-front. Summary reports are available at different calculation levels for easy access to performance data for downstream analytics and external validation. In addition to this, outputs have a universal structure eliminating larger impacts on downstream reporting, multiple selling channels and sales units are supported.
Our solution suite also comes armed with an integrated iPad friendly web-based field reporting platform. From a technology point of view, there are many reasons which stand us apart. Aurochs has a comprehensive audit framework that tracks all system activity including job executions, configuration changes, approvals, payment adjustments accessible from a friendly user interface. Aurochs modular plan architecture with universal output structure at specific touchpoints ensure that adding a new measure or earnings type is quick and easy. Once a measure type has been added to the ever-growing list in Aurochs IC Solution is immediately available for users without any additional costs. Multi-country data isolation allows Incentive plans for multiple countries to be deployed on the same instance. Our solution also supports multi-country data isolation which provides flexibility to run different geographical clusters within the same system (primarily used in Europe, Asia Pacific regions) with the additional capability to compare performances across individual countries belonging to that cluster.
Godspeed Captain!
Outcome of our unique approach is a highly intuitive, easy to use system which doesn't need technical know-how and relieves significant burden of change management from the business user.
Do these challenges ring a bell in your head? Do you constantly struggle to keep your incentive processes up to date to meet business changes? We at Aurochs Software would be happy to engage in a friendly, informal "sounding board" discussion. We can offer an ear and views based on our years of experience working in this area, and can also help with some ideas, contacts and solutions.
Feel free to reach out to me at amit.jain@aurochssoftware.com if you're interested.