Are you a sales operations professional in the pharmaceutical industry and tasked with selecting a platform for sales quota allocation and management? Look no further! Here are some key factors to consider when making your decision:  


1) Quota-Setting Methodologies: 

Ensure the platform offers the capability to configure various quota-setting methodologies. This includes a weighted index, equitable unit growth, potential proportional unit growth, consistent share growth, and constant unit growth. Flexibility in this area enables you to align sales quotas with your specific business requirements.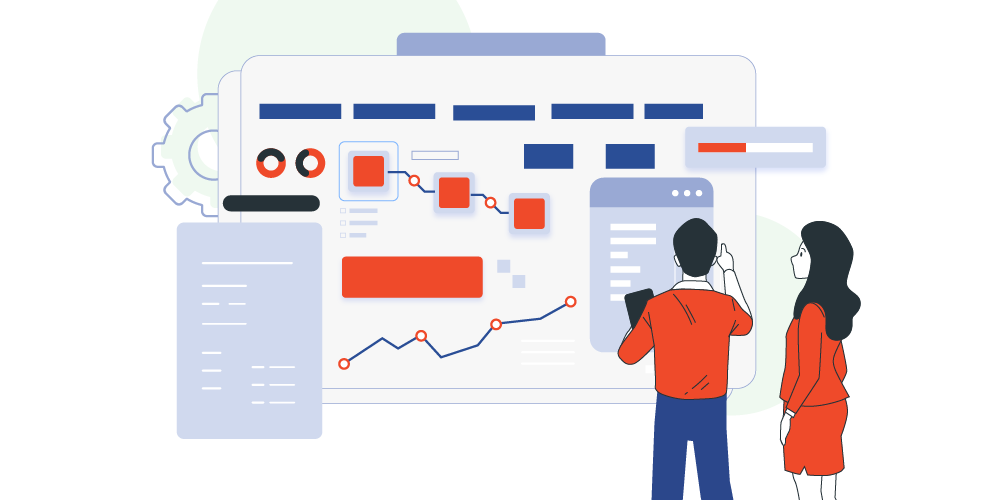 2) Baseline History and Potential Factors: 
Look for a platform that can leverage sales and demography-centric baseline history and potential factors. This will ensure that you accurately allocate sales quotas based on the specific attributes of your target markets.  


3) Scalability:

Consider a platform that can scale with your organization's evolving product life cycle, portfolio, and growth needs. Seek a flexible solution that can adapt to your evolving business needs and growth.
4) Collaborative and Intuitive Platform
Having an intuitive platform that encourages collaboration is essential. It should allow you easy configuration, streamlined processing, and result evaluation, minimizing complexity and confusion.


5) Quota Capping and Flooring:
Make sure the platform allows for the capping and flooring of sales quotas. This feature will help you manage outliers and maintain a fair and balanced sales quota allocation. 

6) Scenario Modeling:
Look for a platform that enables you to model different scenarios and compare the generated sales quotas. This will allow you to assess the influence of various factors and make well-informed decisions.

7) Embedded Analytics and Visualizations:
The platform should provide embedded analytics and visualizations specifically designed for sales quota testing. This will help you evaluate fairness bias and measure pay-for-performance metrics effectively.  


8) Integration and Data Processing:
Ensure the platform can integrate with your existing systems for streamlined data processing and scenario modeling. It will save time and effort by avoiding redundant data entry.


9) Quota Adjustment Capability:

Flexibility is key! Choose a platform that offers the option to adjust sales quotas. This empowers you to fine-tune quotas based on evolving business conditions or individual sales performance.

10) Quota Refinement Platform:
Look for a tool that offers access to a quota refinement platform. This will allow you to adjust allocated sales quotas based on local intelligence provided by reporting managers while still adhering to defined constraints.
11) Integrated AI/ML Functionality:
Consider a platform that integrates AI/ML capabilities to analyze sales trends and identify key factors for success. This will provide valuable insights and enhance the quality of sales quota allocation.

12) Security and Data Privacy: 
Data security and privacy should be top priorities. Ensure the platform adheres to industry standards and regulations to protect sensitive information. 
13) Vendor Support and Reliability:
Choose a platform from a vendor known for its excellent support and reliability. You need a reliable partner who will assist you whenever you need support.
14) Cost-Effectiveness:
Last but not least, consider the cost-effectiveness of the platform. Evaluate the pricing structure and compare it with the value and features offered. Find a solution that fits within your budget without compromising functionality.
Conclusion:

By carefully considering these factors, you'll be well-equipped to select a platform that meets your pharmaceutical sales operations needs. Good luck with your search, and feel free to reach out if you have any questions or need further guidance!
Quota allocation tools are essential for life sciences businesses to effectively manage their sales targets. These platforms help companies to allocate national forecasts down as sales goals for their underlying geographies using a variety of quota setting methodologies.
Read more ...
There are a variety of quota management tools available in the market, each with its unique features and capabilities. Thus, below are some tips on how to choose the best quota management platform for your business.
Document your business needs:

 The first step in choosing the best quota management tool is to document and evaluate your specific business needs. You need to identify what you are trying to achieve with your quota management platform and what capabilities you require. Understanding your business needs will help you narrow down your options and find a quota management tool tailored to your requirements. 

Evaluate the features:

 Once you have identified your business needs, the next step is to evaluate the features of the quota management platforms you are considering. By evaluating the features of each tool, you can determine which one is the best fit for your business. Some key features to look for include the following:
Sales forecasting: A good quota management tool should be able to provide reasonable sales trends at the individual geography level, allowing you to predict the potential and adjust your strategies accordingly.

Data ingestion: The platform should be able to ingest different data sources such as historical product and competitor sales data, external demographic factors, hierarchy, roster, etc. The tool should also be able to integrate with other systems, such as CRM or ERP, to provide a seamless user experience.

Quota allocation: The tool must allow business users to allocate national forecasts to individual geographies based on a variety of sales and potential factors. It should also allow business users to model quotas based on different factor combinations.

Reporting: The tool should provide detailed quota reports at different user levels. The reports should include information around the detailed steps taken to allocate quotas to individual geographies. 

Automation: The tool should be able to automate routine tasks, such as updating quotas or sending notifications, to save you time and reduce errors.

Exception handling: The platform should allow business users to select different historical periods, apply caps and floors, phase quotas, external adjustments, etc. to ensure fair quotas.

Fairness testing: The platform should enable testing of the quality of the quotas using existing historical period sales data and recommended quota allocation model scenario. It should analyze the bias on various historical markers such as baseline product sales, baseline market sales, etc.

Quota refinement: The platform should have embedded capability for managers to refine quotas of their reporting salespeople within the defined constraints. 
Consider ease of use: 

Another important factor to consider when choosing a quota management tool is ease of use. You want a tool that is intuitive and easy to navigate, with clear instructions and minimal training required. Look for a tool that has a clean, user-friendly interface and provides helpful resources, such as tutorials and customer support. Quota allocation process requires consultative business flow and the platform should allow business users to compare output of multiple models.

Look for scalability: 

As your business grows, your quota management needs will likely change. It is important to choose a tool that can scale your business without requiring you to switch to a different system down the line. Look for a tool that can accommodate a growing sales team, support multiple countries, and handle increasing sales volumes.

Check for security: 

Your quota management tool will likely contain sensitive business data, such as sales performance metrics and revenue forecasts. It is important to choose a tool that has robust security measures in place, such as data encryption and SSO. Make sure to review organization's security & compliance certifications and validate that it complies with industry standards.

Consider pricing:

 Finally, consider the pricing of each quota management tool you are considering. Some tools charge a flat fee, while others charge per user or feature. Look for a tool that offers transparent pricing and fits within your budget. While evaluating the price do look at the total cost of ownership as many tools take significant personnel time during quota setting period.

Determine the level of customization:

 Every business is unique, and your quota management tool should be able to accommodate your specific needs. Determine the level of customization that is available in each tool. Some tools may offer pre-built templates, while others may want you to build your requirements and reports ground-up. Look for a tool that can be tailored to your business processes and sales cycle.

Evaluate customer support:

 Customer support is another crucial factor to consider when choosing a quota management tool. Look for a tool that offers responsive customer support with multiple channels available such as phone, email, and chat. Check if the vendor provides training resources such as tutorials, user guides, or FAQs to ensure that you can make the most out of the tool. You should also check if customer support is included in the subscription fee or if it requires an additional fee.

Quota reports:

 

Quota reports 

are an essential feature of any quota management platform. These reports provide detailed information on quota allocation process and provide transparency to the salesperson on their quota calculations. Look for a tool that offers customizable reports that can be tailored to your specific business needs. This will help you identify trends, forecast future sales, and optimize your sales processes to achieve your sales targets.

Consider the tool's vendor:

 Check if the platform's vendor is providing a new-age platform with continuous focus on innovation. The evaluation process should also consider the incentives process expertise of the leadership team and their availability for discussions. 

Look for a trial or demo:

 Before committing to a quota management tool, it is a good idea to try it out first. Look for a tool that offers a free/paid trial or a custom demo period so that you can test its features and evaluate its suitability for your business needs. This will allow you to identify any limitations or issues with the tool before making a final decision.
In conclusion, choosing the best quota management tool for your business requires careful consideration of your business needs, the features of each tool, ease of use, scalability, etc. By taking these factors into account, you can select a quota management tool that aligns with your business goals and helps you to achieve your sales targets. Remember to keep your options open and evaluate multiple tools to find the best fit for your business.